What is it about the simplicity of some dishes that make them more appealing than those of the finest restaurant? Humble ingredients come together in the minimalist of fashions, to produce stunning plates of wholesome food.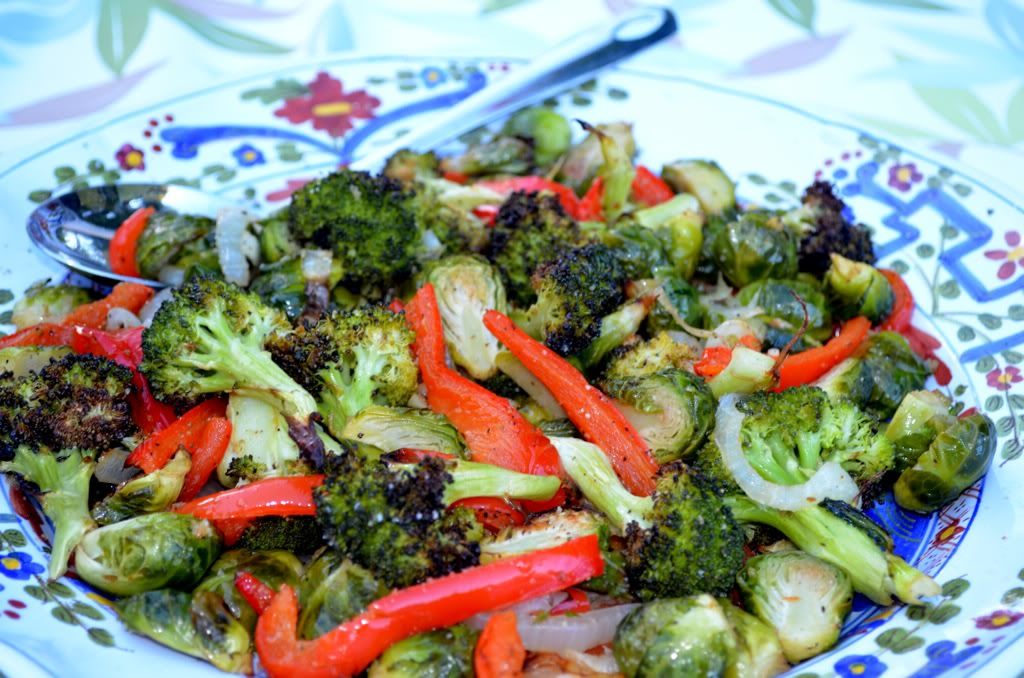 Roasted vegetables have become a favorite on my family's table, and, no matter how much we make, always disappear by the end of the meal.
The roasting process brings out the natural sugars in the veggies, giving them a sweet flavor that would turn any closed-mouth (haha), self-proclaimed green hater into an instant lover.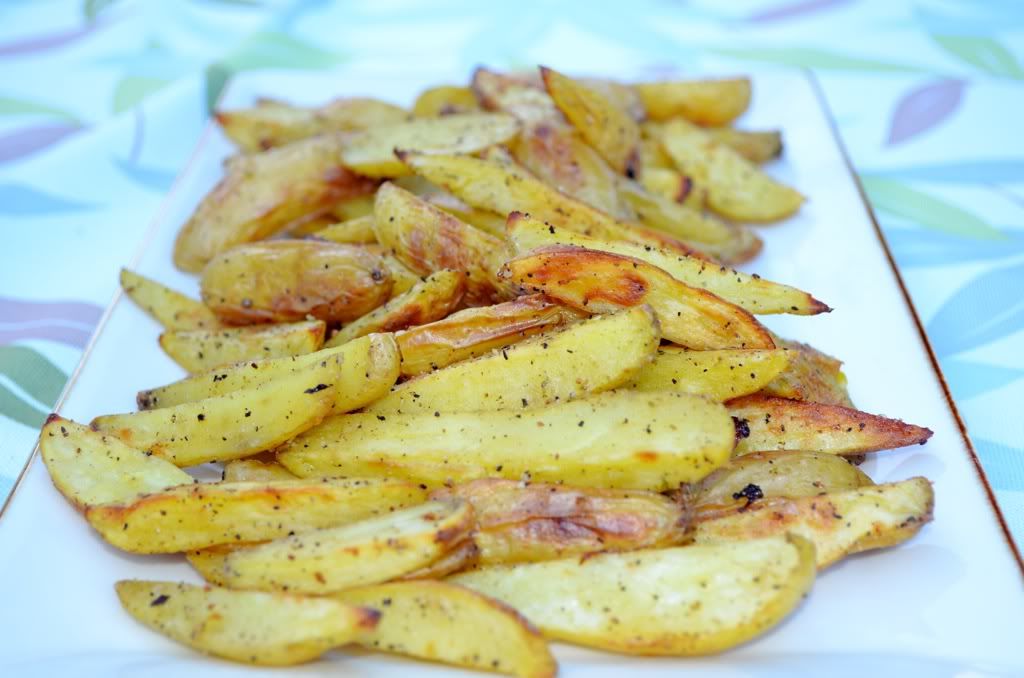 Simple Garlic Roasted Vegetables
Preheat oven to 400 degrees. Wash and cut any and all desired vegetables, adding them in a large baking pan. Coat evenly with extra virgin olive oil, seasoning with garlic salt, pepper, and crushed garlic, using your hand to mix the veggies together. Broil for 20-25 minutes until the vegetables are thoroughly cooked. Serve hot, and watch them get gobbled up!