With the summer ending, I find myself in a mad panic to make use of the seasonal fresh fruit that will soon be lost with the warm weather. However, I can't help to think that this change in seasons and availability of ingredients might as well be a good thing. Looking back at my previous baking ventures in the past couple of months, I notice a heavily reoccurring theme; fruit. I've gotten myself stuck in a fruit rut, which, while not necessarily bad, does lend itself to be a bit dull after the 75393450 rendition of a tropical dessert.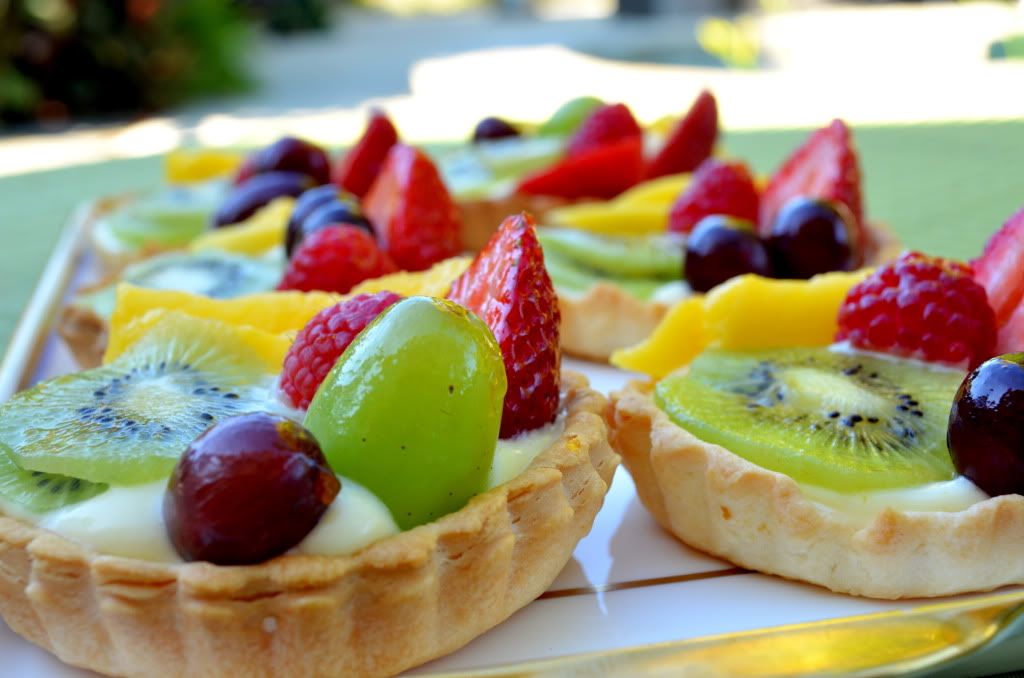 So these tarts, a (hopefully) last nudge at my fruit-related-dessert obsession, represent a tentative pledge to steer clear from creating more sweets of a similar design and move towards learning new baking techniques involving different ingredients.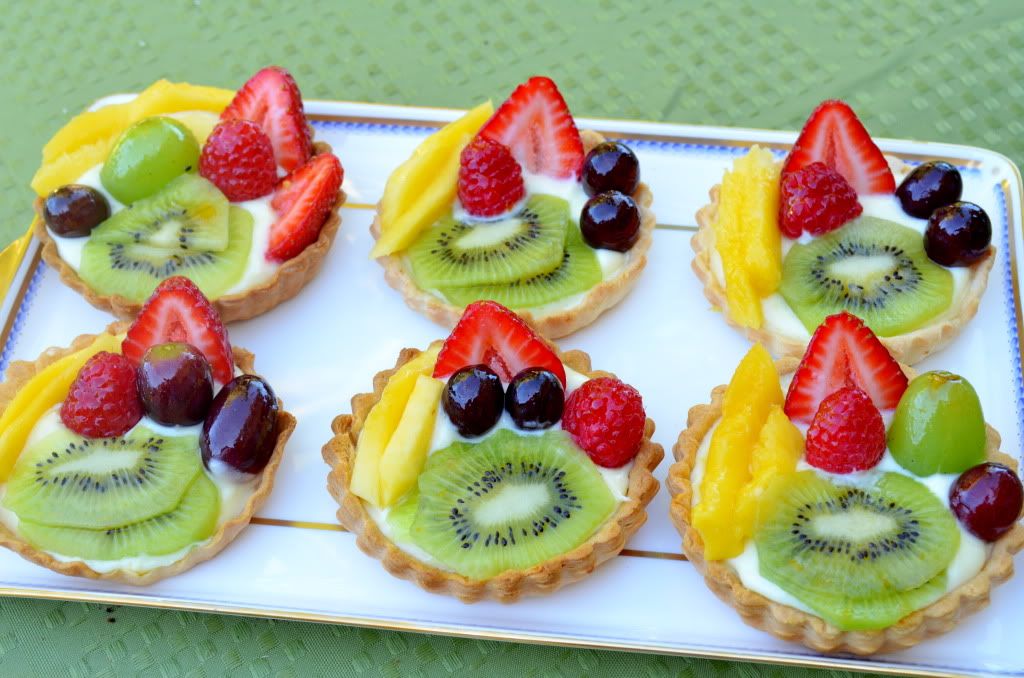 Although, I must admit, they were quite delicious :).
Adapted from Baking by James Peterson
Preheat oven to 400 degrees F.
To make the lemon curd, heat the eggs, sugar, zest, and lemon juice in a heatproof bowl over a saucepan of simmering water. Stir frequently with whisk. When the mixture begins to warm, add in the cubed butter, stirring constantly to combine and prevent the eggs from cooking and curdling. Keep mixing until the curd fully thickens. Let cool to room temperature.
While the lemon curd cools, grease the tartlet molds with a thin layer of butter. Unroll the pie dough and cut out rough circles about 1 ½ inches thicker than your tart pan. Place over your pan and mold the dough into the corners, covering completely. Take a rolling pin and roll the top of the fluted pan, trimming away any excess dough. Cover the tartlets with aluminum foil or parchment paper and fill with dried beans to blind bake them. Bake for 10-15 minutes, or until lightly golden. Make sure to watch the tartlet shells carefully to prevent burning.
When the curd reaches room temperature, use a mixer to whip up the heavy cream and sugar until it forms stiff peaks. Fold the curd into the whipped cream carefully with a rubber spatula.
When the tart shells have baked and cooled completely, take out the aluminum or parchment paper and beans. Spread a generous amount of the cream into each shell. Decorate with cut fruit and brush the fruit with apricot jam.