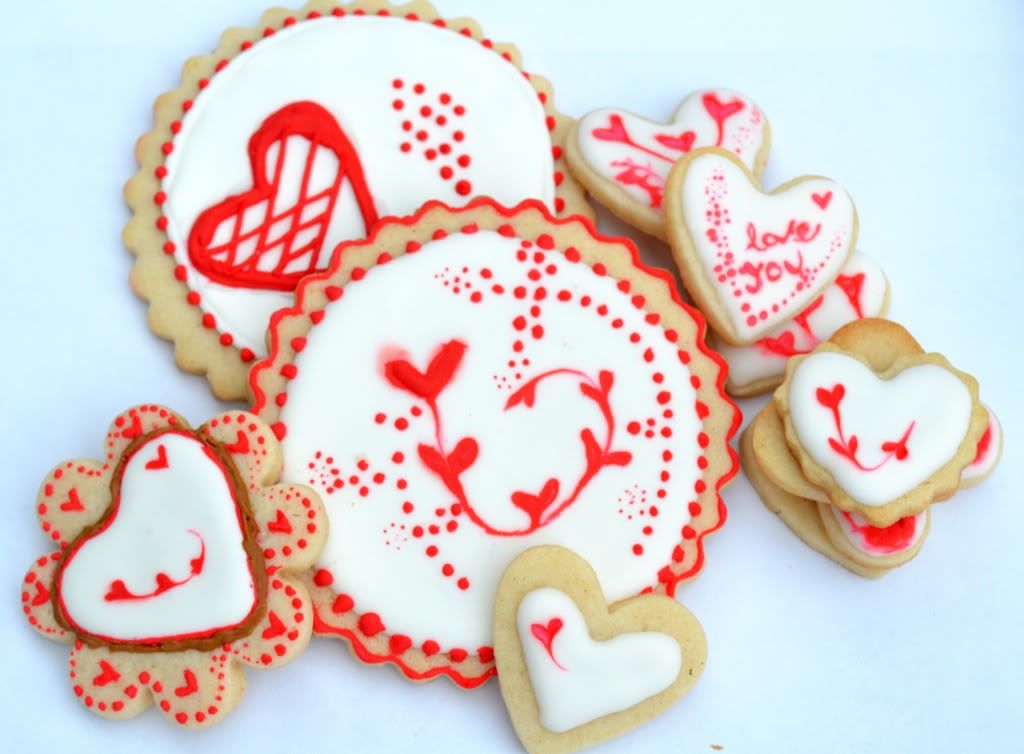 I've wanted to try my hand out at sugar cookie decorating for a while now, especially after seeing some of the truly amazing art done by various bloggers. These ladies are really masters at their craft, and should get some sort of award. Since I had recently gotten some new piping bags and squeeze bottles, I decided to give it a try.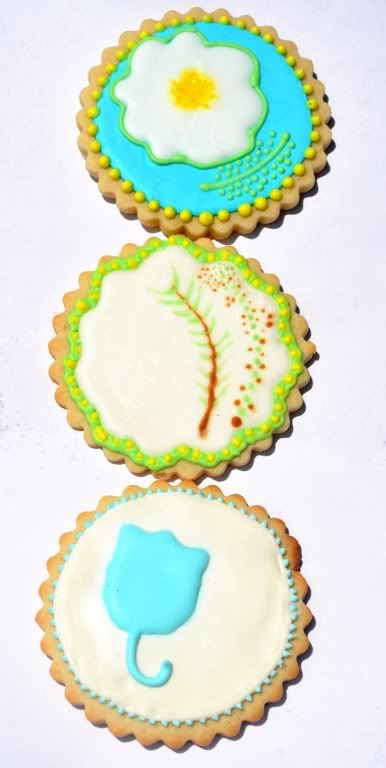 At first I was slightly intimidated by the fact that I would have to make my own frosting. For some reason, I have never been able to get my usual butter cream icing right. Ever. I have a favorite recipe for a walnut-pecan espresso cake that I make a frosting for, and though it's delicious, my frosting always chooses to remain a jerk and have a slightly grainy look. While it tastes great, and I'm probably the only one to notice the graininess, I always feel overwhelmingly frustrated by my constant failure as a frosting chef, even while following a recipe exactly. However, I found that I have much different luck with royal icing, and that my first attempt came out perfectly.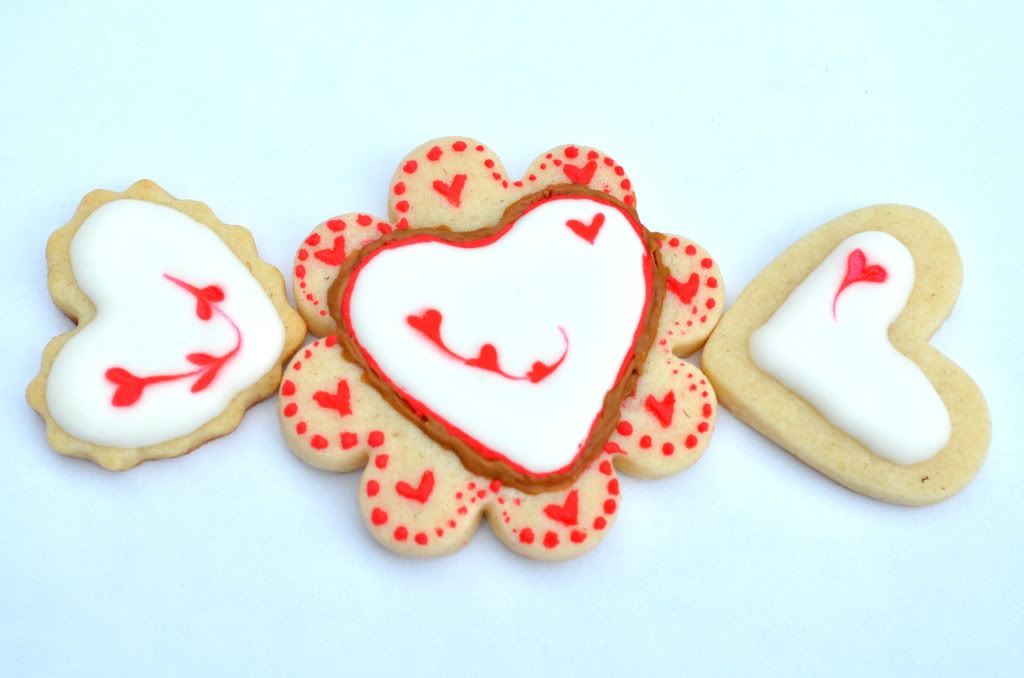 The decorating is great fun, once all the icing and cookies are laid out, and even my sister joined in to help me decorate a couple!
Have I mentioned I have a slight obsession with giraffes?


Though, I have to admit, cleaning out the piping bags (I hate to waste even the disposable ones) is a pain in the butt. I think if I ever won the lottery, the first thing I would do would be to hire a personal piping-bag washer, or ten, to clean off all that sticky icing. Life would be good.
While my first ones didn't turn out that well, it was a start, and I'm excited to keep on decorating in the future.
J